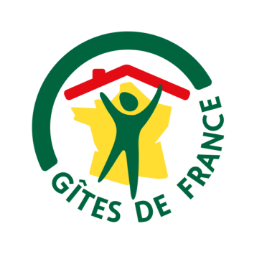 L'Authentique, rooms and table d'hôte of charm, situated on Massif of Jura in Fournet-Blancheroche in Doubs, a few kilometers away from Switzerland. Céline and Stéphane PAGNOT welcome you in their wooden new house, on the same level, surrounded with fir trees and spruces, ideally situated for lovers of nature and tranquility. Marked out paths and cross-country skiing at the start of the house. Nature in the wild state, open air desire, yieldyourself to temptation by this serenity the time of a weekend or more, as you want. (Family reunion, birthday…).Certified establishment 4 EARS by Gîtes de France, adhere to GTJ (Big Crossing of Jura).

Graduate Practitioner at your disposal. 
To bring you comfort and relaxation during your stay.
contact us at
0033671926137 – 0033381682341
Certificate of excellence


Our establishment has been awarded
the TripAdvisor
Certificate of Excellence for the year
Five guest rooms 4 ears DOUBS in the Bourgogne-Franche-Comté
Our guest house is made up by 5 rooms all fitted out with bathroom and private toilets, a plasma screen, an office, as well as a converted terrace area.
 A room of 45m2 including a lounge and a dining room is at your disposal. 
After a hike, in mountain bike or in ski, you will find comfort and relaxation in sauna.
 You will be able to store your equipment in ski/bike premises planned for this purpose. (Doubs, Haut-Doubs, Jura Switzerland)
PRICE LISTS/BOOKING five guest rooms 4 ears in DOUBS in the Bourgogne-Franche-Comté
Chamber for 2 persons from 76 € at night, included breakfast 
Chamber for 1 person: 65 € at night, included breakfast 
Supplementary person: 30 € at night, included breakfast
Child from 0 to 7 years old: 15 € at night, included breakfast
Breakfasts as well as linen (sheets and towels) are included in our price lists.
Possibility of renting 5 rooms (capacity 15 persons), dining room, lounge. Please consult us for 5 rooms price list
GUESTS TABLE (only in the evening, on booking from 4 persons) 
From 22 euros a person Regional products home cooking.
SAUNA : 5 Euros a person, session of 45 minutes.
JACUZZI : 5 Euros a personne session.
Since January 2014, property subject to the tourist tax of 0.50 cents per person per night.

Dogs not allowed
Guest Table traditional cooking with regional products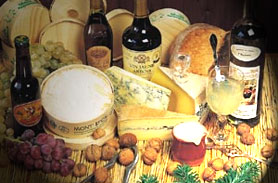 Guests table only in the evening,
sur réservation à partir de 4 personnes.

From 22 Euros a person (drinks not included)

Home, traditional cooking with regional products. Smoked sausage, smoked ham in shallot sauce, free-range chicken in wine of Jura, home dessert. It is a simple cooking adapted to the seasons.
After a formation in Hotelkeeper Courts of Besançon, i worked during ten years asahousekeeper in hotel business in France and abroad.
Native of Fournet-Blancheroche, a hundred per cent Franc-Comtoise, return to basics  took shapewith mymarriage with Stéphane then withour guesthouses creation in Haut-Doubs. We will welcome you at home with pleasure,quite simply.